Here at iconsys, we always strive to provide you with the support you need for the whole lifecycle of your industrial assets.
If you're finding that getting capital expenditure projects approved is challenging, looking at ways to extend the life and performance of your industrial assets is key.
Add to that the growing difficulty of finding skilled engineers or wanting to free your existing staff up to move onto other tasks. Using a service team to cover your service needs, both remotely and on-site, is worthy of consideration.
We've listed below our top 9 steps to protecting your industrial assets:
---
1. Asset Audit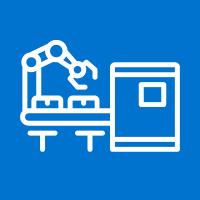 You can't start to protect and prolong the life of your industrial assets if you don't have an up to date digital record of what assets you have within your facility.
Here at iconsys, we offer our AssetConnect™ service, where we visit your site to tag your assets with our QR Codes. This means you will then be able to access information on each asset easily on an ongoing basis.
The information documented during an AssetConnect™ Audit includes:
Equipment Type
Serial Number
Part Number
Operating System
Firmware Version
Location of equipment in your facility
Photos of Equipment Condition
Maintenance Records
Upload of any document that refers to the specific asset, history, system reports and/or breakdown reports.
The benefit of the asset tag is plentiful, aside from being able to access information on at any time, each year when you update the asset audit, you can clearly identify new assets that have not yet been tagged.
---
2. Obsolescence report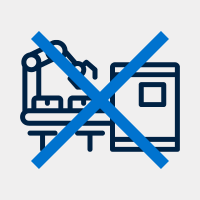 We recommend using a traffic light system for all industrial assets to identify the current obsolescence status, as follows:
Red – the asset/parts are no longer in production and are therefore unsupportable
Yellow – the asset/parts are no longer in production but the asset is still supportable
Green – the asset/parts are still readily available and are therefore supportable*
*Please note that with the continuing market volatility and longer lead times on component delivery, some assets and parts that would have been readily available a few years ago can now come with a lead time of up to 52 weeks. 
This obsolescence survey allows you to create a long-term roadmap identifying the equipment to be upgraded, maintained, software and training requirements for your production and maintenance teams in the most critical production process areas.
---
3. Parts Management & Audit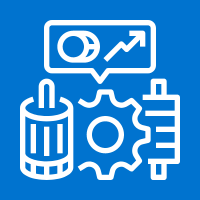 As mentioned above, due to longer lead times on components that have historically been readily available, a parts audit and parts management policy is now a critical component of asset management in 2023.
You need to ensure that your current spares stock are compatible, serviceable and a repair capability is in place.
Working with a service support provider such as ourselves, that works closely with an extensive network of suppliers, means that you can access a spares holding service to ensure that they have easy access to current critical components in the event of a breakdown.
---
4. Software Support & Maintenance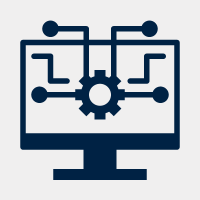 Ascertaining what level of software back-ups you run, and identifying what modifications and platform upgrades are needed to keep your process lines running optimally is essential to ensure efficient resolution to any unplanned equipment failures.
---
5. PLC battery replacement
Are you aware that your PLC battery will deteriorate over a period of time and it is essential that they are replaced regularly?
Do you have a program in place to ensure that happens? A PLC battery replacement plan ensures your PLC is working proficiently.
---
6.Training for Failure Events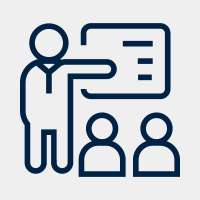 Can your engineers support a failure event if it happened today?
If you are looking to train and develop your staff's automation product & application knowledge, to ensure minimum downtime during a failure event, you may need a bespoke training program, tailored to suit your needs.
---
7. PLC, SCADA and Drives Maintenance, Service & Support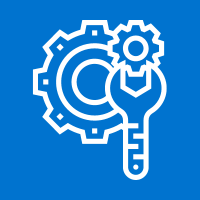 It goes without saying that regular servicing of your PLC and SCADA systems will prolong its lifecycle, reduce downtime and increase staff safety.
Do you know when your key assets were last serviced? Waiting until a problem rises always affects output so a more proactive approach is strongly recommended.
---
8. Network Health Check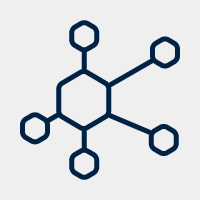 Do you have PI-certified engineers to run ad hoc or regular system diagnostics on your industrial networks, to help to identify potential faults?
Typical faults include noise, reflections, voltage drops, termination problems, double IP addresses, wire breaks and configuration faults.
You need to ensure the health check covers your entire industrial network including Ethernet IP, Profibus, Profinet and Ethernet.
---
9. Thermal Imaging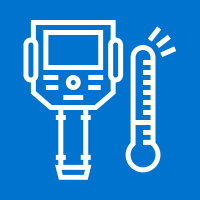 Finally, an area to consider for future cost-savings and reduced downtime is a thermal imaging survey. Thermal imaging of assets can help businesses with:
Preventive Maintenance: It helps detect issues early, preventing costly breakdowns and reducing downtime.
Safety Enhancement: It identifies potential hazards like overheating electrical components, reducing the risk of accidents and injuries.
Energy Efficiency: By identifying energy loss and inefficiencies, it enables businesses to optimize performance and reduce operational costs.
Quality Control: It ensures consistent product quality, minimizes waste, and enhances production efficiency.
Environmental Compliance: It helps companies reduce their carbon footprint and meet environmental regulations.
Non-Destructive Testing: It enables rapid, non-intrusive inspections, reducing downtime and operational disruptions.
Documentation: Thermal images serve as evidence for compliance, insurance, and warranty claims.
When we're onsite with you, we can bring our thermal imaging equipment with us to demonstrate its effectiveness.
---
Our Comprehensive Asset Support Service
In addition to being able to deliver all of the steps detailed above for you, taking all of the stress away, we're here for you for all aspects of service support – take a look on our website for more information:
---
I'm Cliff (at the bottom of the stairs!) and I've been at iconsys for 27 years, responsible for the Service team.
I have a team of friendly, experienced & knowledgeable service support engineers available to go all over the UK to suit your business requirements.
If you have any service requirements that you would like to discuss with me, please feel free to email me cliff.sedgley@iconsys.co.uk, call on 01952 442000, or come and connect with me on LinkedIn.
For service, think #teamiconsys. We're here to help.
Cliff Sedgley
Service & Manufacturing Manager